As a lover of cooking, books, and apps I wanted to create a product that could serve all my needs without having to go to Pinterest, Foodgawker, or consulting my Joy of Cooking book. I wanted to create something that could be used across all mediums. That's when I came up with the concept of Dish. I wanted to bridge that gap between traditional and modern cooking education. Below is my concept for the printed book. These could appear as various volumes or in one book. Each recipe also includes a tear-away grocery list and space to add steps or ingredients.
The iPad app picks up the functionality that a printed book leaves behind. With searchable recipes by ingredient, time, or servings the Dish iPad app becomes easily integrated into anyone's kitchen. The app also has the capability of syncing with an iPhone so you're never far away from your collection of recipes.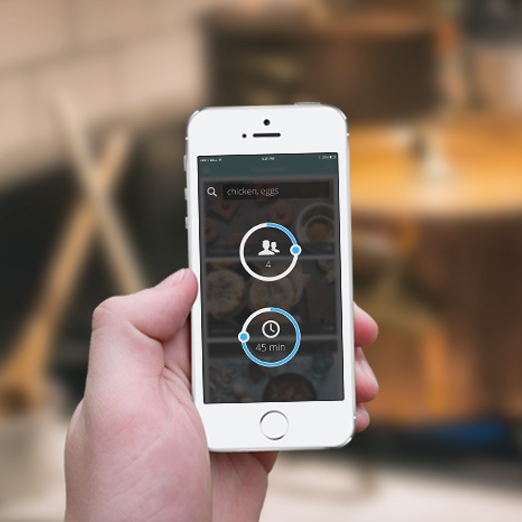 By using the Dish iPhone app, it's easy to view your saved recipes or even your grocery list, rather than switching between a cooking app and a list app. The iPhone app also has the full functionality of the iPad app, so those without tablets can still enjoy the full Dish experience.